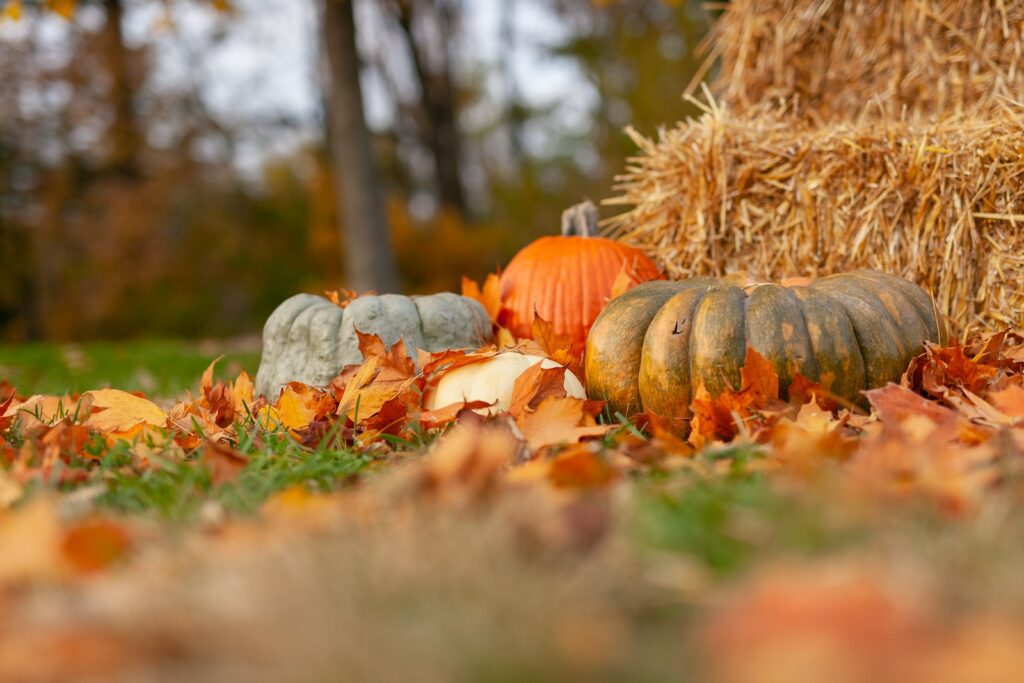 Your Ultimate Guide to Thanksgiving Day in San Antonio
Thanksgiving in San Antonio offers a cornucopia of experiences that blend traditional holiday charm with the vibrant culture of this historic Texas city. As autumn leaves grace the tree-lined paths and a gentle breeze carries the promise of winter, San Antonio comes alive with the spirit of gratitude and celebration. The city's mild November weather is perfect for outdoor adventures, and its storied streets and river pathways invite locals and visitors alike to explore and give thanks in a truly unique setting.
Thanksgiving Events Not to Miss
Ford Holiday River Parade and Lighting Ceremony
A San Antonio tradition, the 42nd Annual Ford Holiday River Parade and Lighting Ceremony features a spectacle of illuminated floats and twinkling river lights. Held on November 24, this event marks the beginning of the holiday season with cheer and excitement for all ages​​.
SeaWorld San Antonio Christmas Celebration
Starting November 10, SeaWorld's Christmas Celebration brings the magic of the holidays to life with festive shows, hot chocolate, and enchanting displays​​.
Rotary Ice Skating Rink at Travis Park
Transforming Travis Park into a winter wonderland from November 17, this ice skating rink offers a slice of icy fun under the Texas sky​​.
Six Flags Fiesta Texas Holiday in the Park
Enjoy the holiday spirit with thrilling rides and festive shows at Six Flags Fiesta Texas, starting November 18​​.
Zoo Lights
The San Antonio Zoo lights up with holiday spirit, offering an illuminated experience from November 18​​.
San Antonio Food Bank Turkey Trot
Join in on a 5k walk or run on Thanksgiving morning to support the local food bank's mission and earn that turkey dinner​​.
Mercado De Paz
Dive into the vibrant culture of open-air markets at Mercado De Paz on November 26, featuring local and global artisans​​.
Dining Options for Thanksgiving
San Antonio's reputation as a city of gastronomy shines on Thanksgiving. With a variety of dining options that cater to every palate and preference, the city ensures no one misses out on a memorable Thanksgiving feast.
Biga on the Banks
Enjoy a four-course Thanksgiving meal with riverside views, offering a delightful culinary experience for the whole family​​. Get Reservations.
Hard Rock Cafe
Located on the River Walk, Hard Rock Cafe serves a special Thanksgiving menu that combines classic holiday flavors with rock 'n' roll flair​​. Get Reservations.
Range
For an upscale dining experience, consider the prix fixe menu crafted by Chef Dady at Range, perfect for a gourmet Thanksgiving​​. Get Reservations.
For those seeking vegan or vegetarian options, Green Vegetarian Cuisine offers a delicious alternative with their annual Vegan Thanksgiving​​. And if you're looking to dine in style, Fleming's Prime Steakhouse & Wine Bar and Fogo de Chão Brazilian Steakhouse provide festive feasts that will make your Thanksgiving unforgettable​​.
Accommodations Over Thanksgiving
San Antonio's array of accommodations ensures a cozy stay over the Thanksgiving holiday. The JW Marriott Hill Country Resort & Spa, for instance, entices visitors with its "Hill Country Christmas" holiday experience, complete with festive décor and holiday activities​​.
Transportation Options
Navigating San Antonio during Thanksgiving is made easy with various transportation options. Public transportation will be available to assist event attendees, and special arrangements are often made to accommodate the influx of holiday visitors.
This Thanksgiving, San Antonio beckons with open arms, offering a bounty of events, dining experiences, and warm hospitality. Whether you're watching the river parade under a blanket of lights, savoring a Thanksgiving meal prepared by expert chefs, or making new holiday traditions, the city's blend of history and holiday cheer creates the perfect backdrop for giving thanks.
Ready to celebrate Thanksgiving in San Antonio? Explore the events, make your dining reservations, and book your stay today. Let the city's charm and warmth envelop you this holiday season.
San Antonio awaits – come and give thanks in the heart of Texas.