Photo courtesy of Camp Hot Wells
Experience a touch of history with your soak! Steeped in culture and rich stories, the thermal springs surrounding San Antonio's Mission District are back for everyone to savor. Camp Hot Wells opened recently as successors to the once-splendid Hot Wells resort from nearly 150 years ago, bringing you an opportunity not only to relax but also admire historic remains of the Hot Wells of Bexar County park.
Head to Camp Hot Wells for a full sensory experience of relaxation and exploration. With help from James Lifshutz, owner of the campground, and the Hot Well Conservancy, guests can enjoy an immersing bathhouse with two naturally warm shallow pools reaching deep into 1,800 feet below ground level – that's over twice as high as San Antonio's famous Tower Of The Americas! Recline in one of their many hammocks while sipping on some craft beer or wine while taking pleasure at viewing this spectacular historical preservation site. Then finish off your day by indulging in light refreshments available during lunch hours.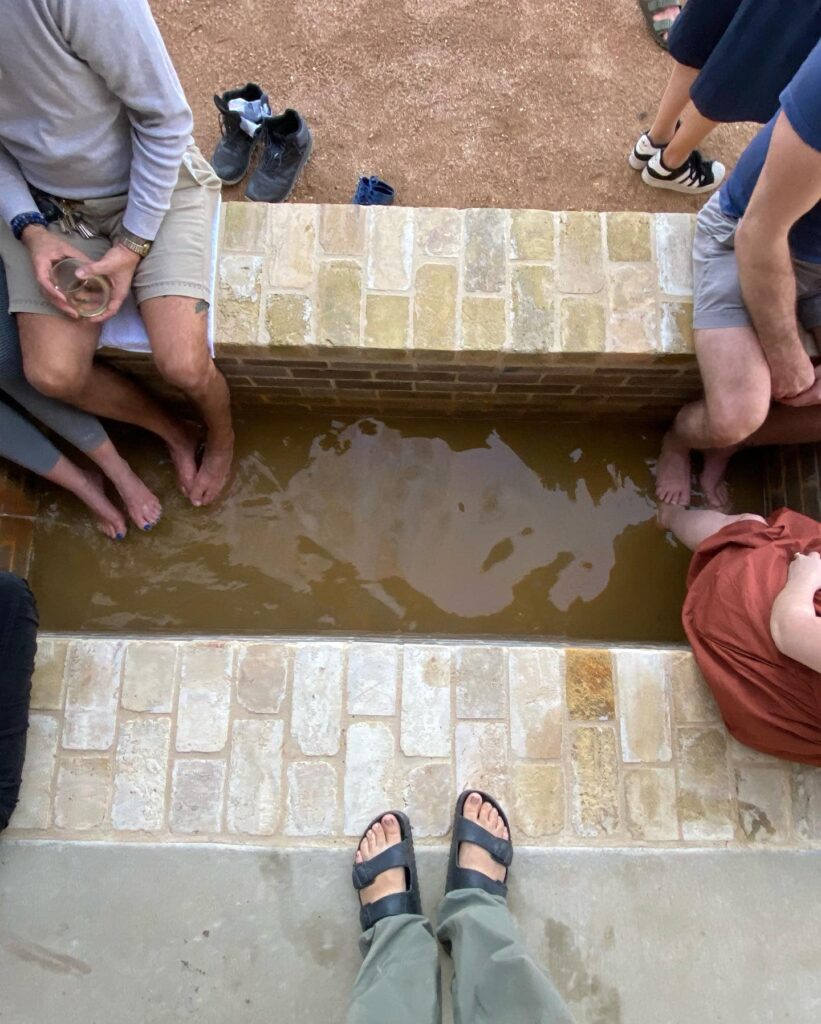 Camp Hot Wells offers a unique and luxuriant experience for their members. Get away from the hustle-and-bustle of life with your significant other in one of two private bathing areas, each featuring an element to create lasting memories: two classic clawfoot tubs or wooden Japanese hot tub! For ten dollars per person an hour, you can enjoy some well deserved rejuvenating self care – discounts available when renting both rooms and landscaped gardens together.
Camp Hot Wells is a nostalgic revival of the original resort, with nods to its historic structures found throughout the bathing rooms and garden. Carefully curated pieces of furniture have been crafted from reclaimed timbers of what once supported the resort, while a stunning water feature made up of stray bricks discovered onsite is accompanied by tile taken directly from its original bathhouse. In addition, visitors can take part in movie nights featuring films projected onto an outdoor screen – managed by Angela Martinez who runs Slab Cinema's roaming film screenings around San Antonio.
So come on down – it might just change your life!
Camp Hot Wells
5423 Hot Wells Blvd.
210-212-9373
Facebook: Camp Hot Wells
Hours:
4 – 8 p.m. Wednesday to Friday
12 – 8 p.m. Saturday and Sunday